A game-changer in Canada's construction industry. They're a hard-hitting tech firm nestled in the heart of Toronto, and they've created a smart mobile app that's completely transformed the way home builders, renovators, and skilled tradespeople connect.
UBILD simplifies the process, making sure the right skills land on the right projects. It's not just about connections; it's about streamlining the entire construction workflow. But UBILD isn't stopping there, they're set on shaping a sustainable future, sparking growth in the industry, and driving value home.
Labour shortages & manual coordination are the main drivers behind over-time and over-budget projects.
The construction labour supply-chain is highly fragmented. Trying to find reliable labour and vendors is difficult and time consuming.
Contractors manually coordinate with their entire workforce and suppliers. Texting, emailing and calling dozens of people per day eats valuable time.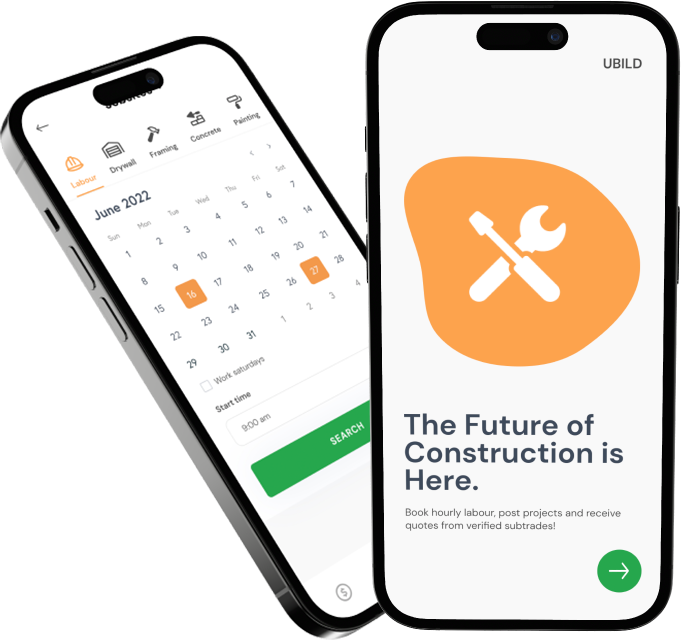 Mobile Apps
An A.I managed marketplace for contractors to source, manage and pay their workforce.

Our coordination and project management tools are saving contractors 20% of their time in manual work.
5.000 + Jobs
Scheduled with our apps